It's not just the fashion that has changed over the last 50 years. Our lives have changed quite dramatically over the last five decades, including how we design and use our gardens.
Here are 5 ways gardens have changed over the years, from what we choose to plant to how we utilise our outdoor spaces.
1.  Gardens aren't just for gardeners
Back in the day, gardening was taken VERY seriously – you would not see a blade of grass out of place (think back to when weekends saw most men out mowing their lawns). If you couldn't keep up with the Joneses, it was very much a case of 'why bother?'  Thankfully, these days gardening is a more relaxed (and at times a family) affair, and our focus goes beyond just producing a pristine quarter acre lot.
As we have become more self-conscious of the impact gardens have on the environment and in particular the wildlife that live in and around our outdoor spaces, we're seeing gardens become more harmonious with nature – with some gardens designed to provide a protective area for shelter, food and foraging. The aesthetics of a garden isn't so much of a priority now, as it was back in the 60s and 70s. In fact, a bit of untidiness is even acceptable when helping to encourage our wildlife in, to enjoy the sense of having done something good for the environment.
2.  Our planting is less regimented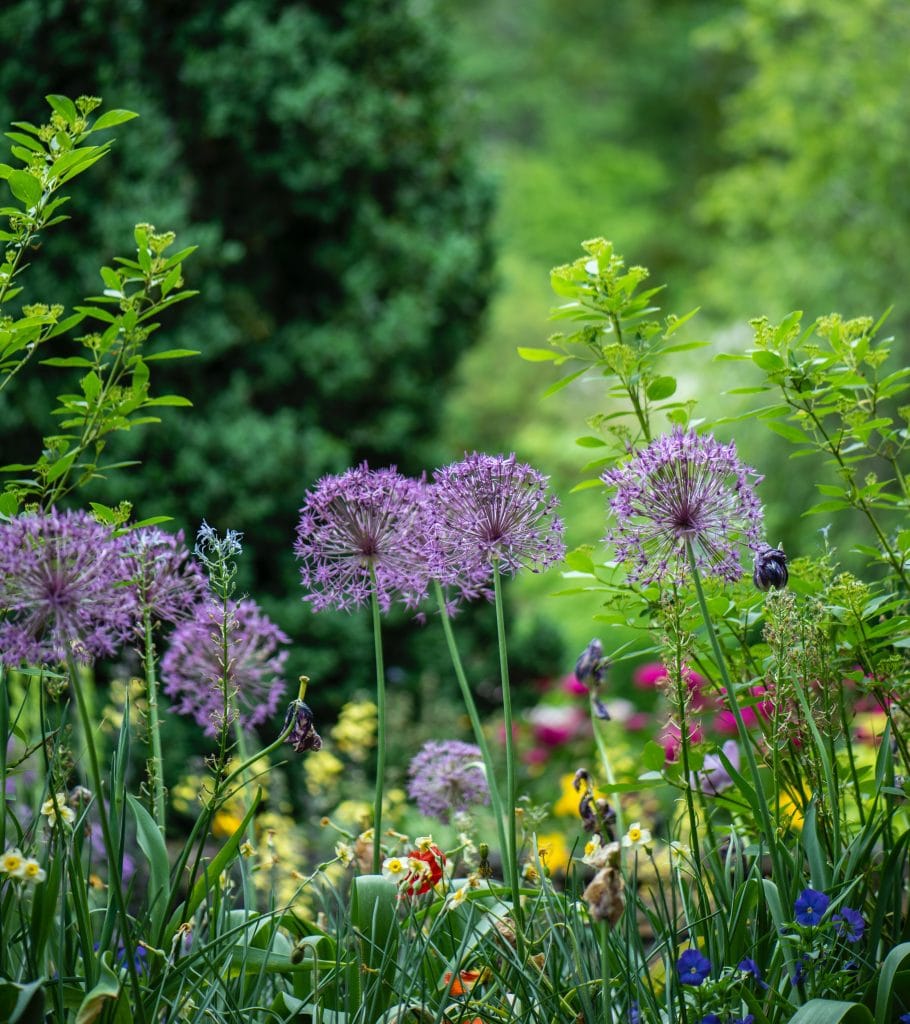 Back in the 1970s and 1980s, you half expected gardens to come with a 'keep off the grass' sign. There was very much a place for everything, and everything in it's place mentality. A veggie garden in a sunny corner and a square of lawn hemmed with a stunning floral border.
Gardens have been transformed from regimented formal schemes, into more relaxed spaces and outdoor 'rooms' for entertaining or having a quiet moment of calm. Nowadays our gardens are far more relaxed, with features such as wild flower meadows usurping more exact planting.
Gardens are much more integrated, with a real merging of various plantlife, hardy plants with shrubs, vegetables planted alongside flowers. Everything is really brought together in a more relaxed manner and more in keeping with nature – and working with your own garden's natural microclimatic restrictions.
3.  We are more into zoning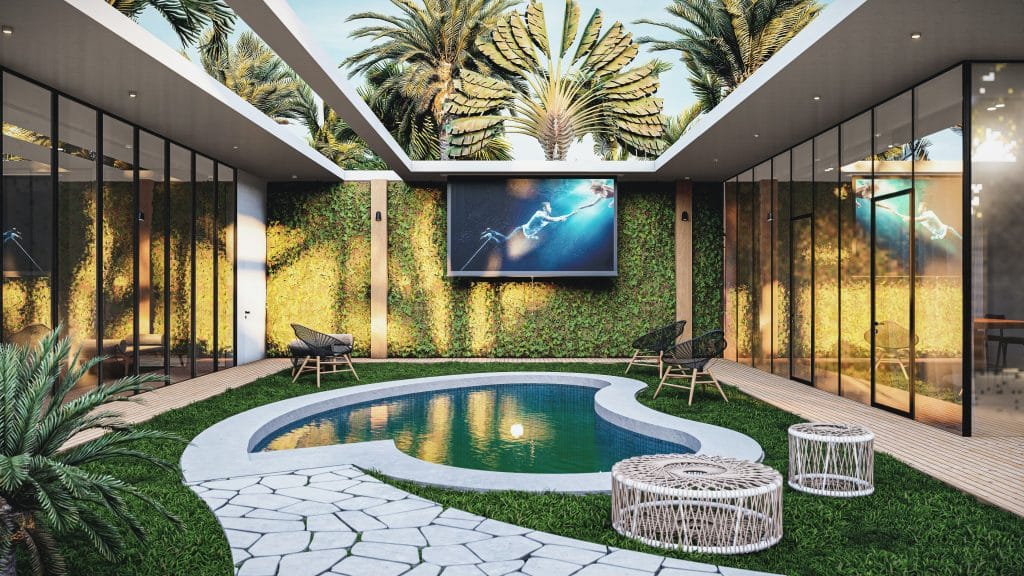 As our gardens become more multi-purpose spaces, we find they are designed into 'zones' for separate tasks such as cooking, relaxing and play. This can be achieved with fencing, staggered levels and different flooring (such as gravel, turf, paving and decking). Screens are popular to hide unsightly features such as pool equipment, bin areas and clotheslines.
4.  Plants are easier to grow and harder to kill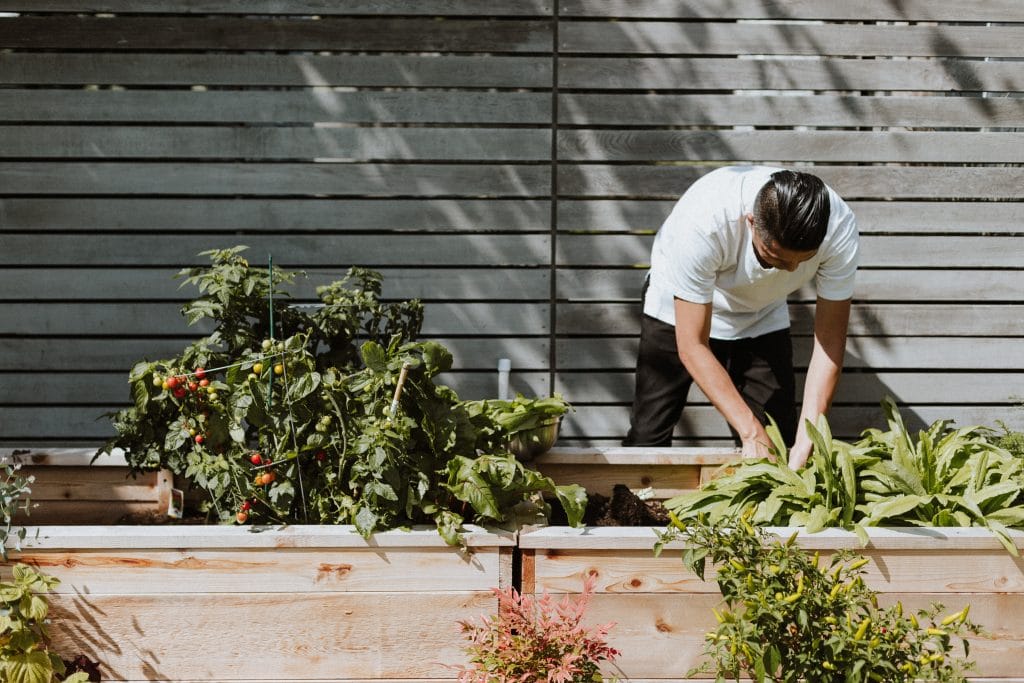 Perhaps the biggest transformation in terms of making gardening easier for our busier lifestyles is the improvement in the overall quality of plants and flowers. With accreditation programs managed by Greenlife Industry Australia in place, Australian gardeners are assured of better quality and more resilient plant purchases from their local gardening centres.
5.  Gardens are extensions of our living rooms
Back in the 1970s, a garden shed was really the only structure you would find in rear gardens. As for furniture, families relied on deck chairs, a typical white plastic outdoor table and chairs or a creaky (and somewhat unsafe) swing set. That was about all. Save for the Hills Hoist washing line that was quite often switched out as a piece of play equipment or used for a game of swing ball!
Moving forward 50 years and the majority of gardens now function as proper outdoor rooms, with everything from a sofa and outdoor rugs, to a full kitchen fitout.
The humble garden shed has been elevated to a trending 'she-shed' or a 'man-cave' which is less likely to store tools and potting mix but used more as a home office, a hobby room or even a mini pub! And with the introduction of more affordable and stylish outdoor lighting and heating options on the market, we can now stay outdoors later into the evening, and also throughout most of the year.