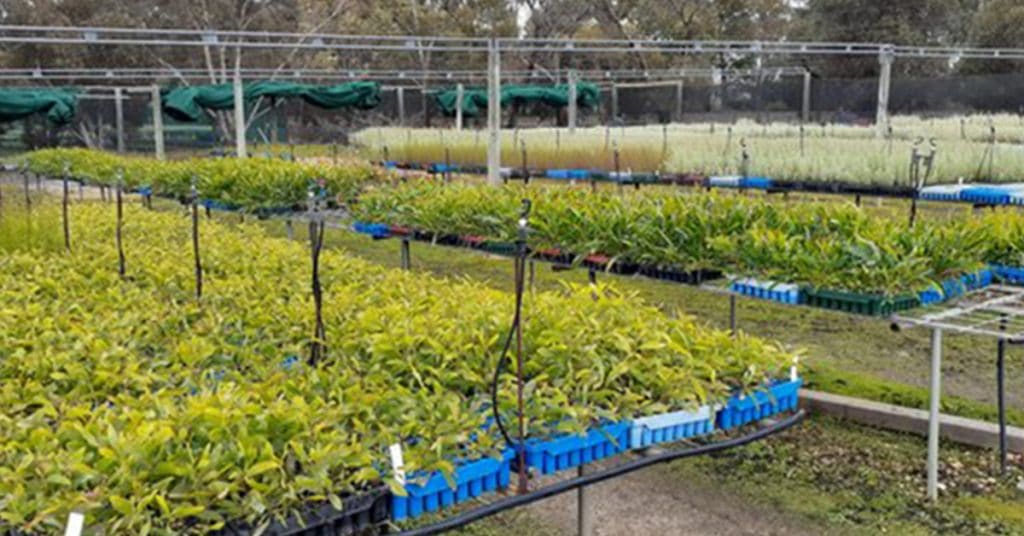 Katanning Environmental Nursery
Katanning Environmental Nursery is run under the umbrella of the Katanning Environmental Inc. and is a not-for-profit environmental group. Our key activity is growing native plants for revegetation projects.
The Nursery is a wholesale production nursery based at 8 Curlew Street in Katanning, which has been operating since December 2017, and has quickly expanded to produce 500,000 stems annually.
We grow:
Revegetation natives from both seed and cuttings for general revegetation, Wind breaks/shelter belts and fodder shrubs.
Contract grown PBR Saltbush plants, grown from cutting. Species grown are Anameka Saltbush and Eyres Green Saltbush.
Pots and tubes for Landscapers, Shires, and the retail garden market, specialising in Natives, due to their hardiness, water-wise nature and abundant growth under harsh conditions.
18 Curlew Street, Katanning WA 6318